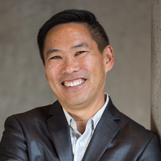 Karl Leong
Who better to represent your real estate needs than someone who was born and raised in Victoria. Karl's intimate knowledge of Victoria and ability to listen to his client's needs will enable you to make an informed real estate decision. Karl's professional and no nonsense approach has continuously placed him on top as an MLS® and RE/MAX awards winner. He is actively involved in residential and commercial real estate sales, land development, residential construction and finance. Karl knows Victoria, the people and the real estate opportunities.

Awards & Recognition: RE/MAX Lifetime Achievement, RE/MAX Hall of Fame, RE/MAX Chairmans Club, RE/MAX Platinum Club, MLS Gold, RE/MAX Western Canada Top 100 Teams 2012-2020, RE/MAX Camosun Top 5 Teams 2012-2020, RE/MAX Diamond Team 2014-2019
Mark Roozendaal
Mark is a co-founder of the Preferred Homes Team. With his keen interest and expertise in marketing & technology, it was no surprise his team quickly became one of Victoria's top selling teams. An entrepreneur at heart, Mark understands the importance of having a strong marketing plan and systems in place, optimizing all the tools available to market the Preferred Homes listings better than any of its competitors.

Mark's proud to say that he's born and raised an "Island Boy." Whether hiking, exploring, or sailing the waters off our lovely beaches, he knows our island and the great lifestyle that it can offer. As an industry leader, he's been a guest speaker at the University of Victoria, Royal Roads University, and at various local and national companies. As well as sitting on several boards, Mark's a believer in contributing to the community whenever possible. In addition to years as a volunteer firefighter, he's worked with several local charities.
Awards & Recognition: RE/MAX Lifetime Achievement, RE/MAX Hall of Fame, RE/MAX Chairmans Club, RE/MAX Platinum Club, MLS Gold, RE/MAX Western Canada Top 100 Teams 2012-2020, RE/MAX Camosun Top 5 Teams 2012-2020, RE/MAX Diamond Team 2014-2019
Sydney Fuller
Sydney stays mostly behind the scenes as our Office Manager, but if you have ever called our office, you have talked with Sydney. A long time member of our team, she keeps tabs on the Realtors while handling the especially detailed work involving the many sales contracts that we have on the go at any one time. Outside of work, Sydney is married with two great children and even has time for a few hobbies, including horses and hockey.